DESCRIPTION
What Is Paint Protection Film?
Paint protection film, commonly referred to as "Clear Bra", is made of thermoplastic polyurethane. It is applied on the vehicle's surfaces to protect paint from rock chips, road debris, scratches, abrasions, scuffs, insects, bugs, bird droppings, stains, acid rain, UV rays and any other substances that can damage paint.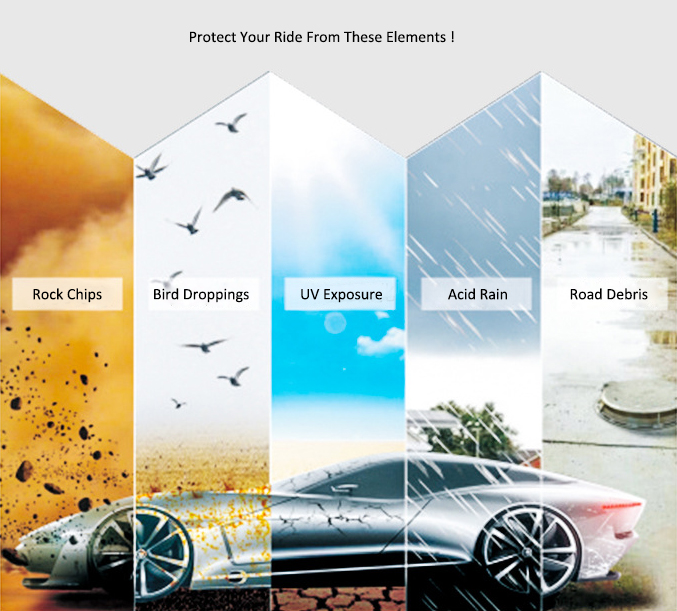 SPECIFICATIONS
Model

PPF-R1

PPF-S1

Material

TPU

TPU

Thickness

8mil

7.5mil

Top-coat Thickness

12.5um

16um

Base Material Thickness

150um±8

150um±8

Adhesive Thickness

37.5um

23um

Liner Thickness

85um

85um

Color

Transparent/Clear

Transparent/Clear

Effect

High Gloss, Mirror Smooth Finish

High Gloss, Mirror Smooth Finish

Tensile Strength

352kg/cm²

14500g/25mm²

Peel Strength

75n/cm

85n/cm

Elongation At Break

≥110%

≥110%

Impact Resistance Test

Pass

Pass

Chemical Resistance Test

Soap Mixture (Pass)

Soap Mixture (Pass)

Anti-fouling Test

QUV, 1000H

M&G Strongest Marker Pen (Pass)

QUV, 1000H

M&G Strongest Marker Pen (Pass)

Maximum Temperature Test

110℃, ≥5 Mins.

120℃, ≥10 Mins.

Acid & Alkali Test

Oxalate, 72H (Pass)

Oxalate, 72H (Pass)

Durability Test

QUV, 1000H

QUV, 1000H

VLT

92%

92%

Size Per Roll

1.52*15m

1.52*15m
FEATURES
1. High Tensile Strength and Puncture Resistance.
2. Self-healing, Anti-scratch and Durable.
Noyark TPU paint protection film has self-healing layer, if you get minor scratches and swirl marks on it, just apply heat and its gone, this property adds long durability (5-10 years) for PPF.
3. Anti-yellowing.
Noyark clear paint protection film bra do not discoloring or turn yellow after prolonged exposure to sunlight.
4. Anti-corrosion.
Noyark transparent automobile paint protection film is resistant to corrosion, acidic contaminants and harsh chemicals to protect against bug splatters, bird droppings or acid rain, etc.
5. Anti-fouling, Super Hydrophobic and Easy to Clean.
Noyark easy clean clear bra paint protection film prevents the adhesion of various dirt, by excellent decontamination property, you can just wipe the dirt off or clean it up during normal car wash.
6. Uvioresistant.
UV exposure causes your car paint to dull/faint over time, Noyark PPF protects your vehicle paint from oxidative fading.
7. Virtually Invisible.
Noyark high transparency paint protection film is virtually invisible once applied on the car, its durable optical clarity provides almost invisible protection for your car painted surfaces, meanwhile, gives your car a shiny and high gloss look.
8. Removable.
Noyark invisible bra PPF leaves no trace of its adhesive on your car.
DETAILED IMAGES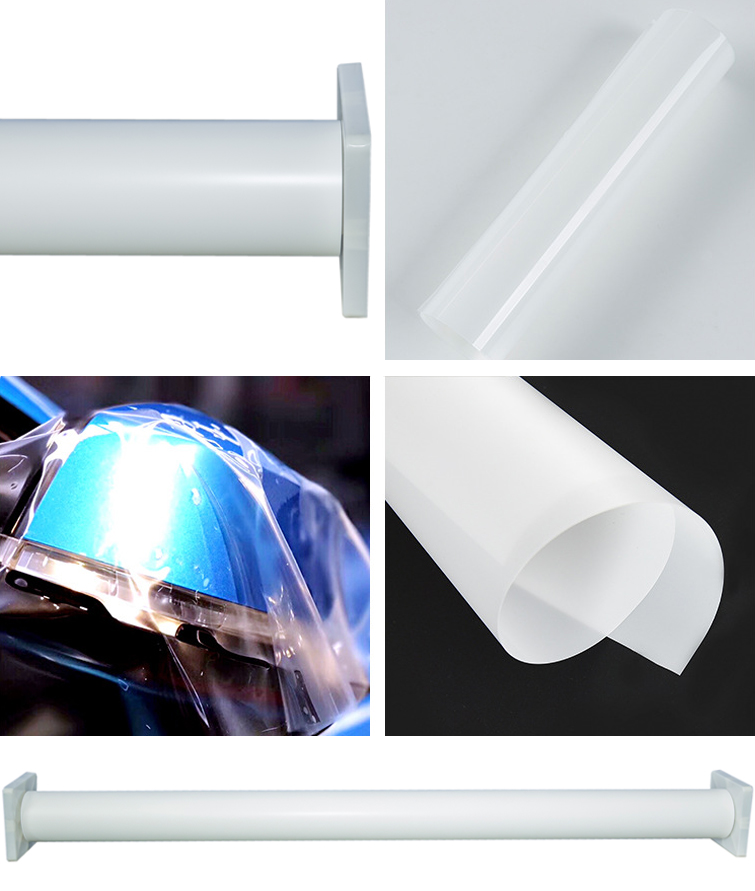 APPLICATIONS & CASES
1. The Automotive Paint Protection Film is widely used for cars, motorcycles, trucks, vans and other types of vehicles. 
2. The Instant Self Healing PPF is typically designed and installed to protect your Vehicle's Hood, Fender Panels, Headlights, Taillights, Front & Rear Bumpers, A Pillars, Mirrors, Rocker Panels, Door Edges, Door Handle Cavity (Door Cups) and any other vulnerable paint areas.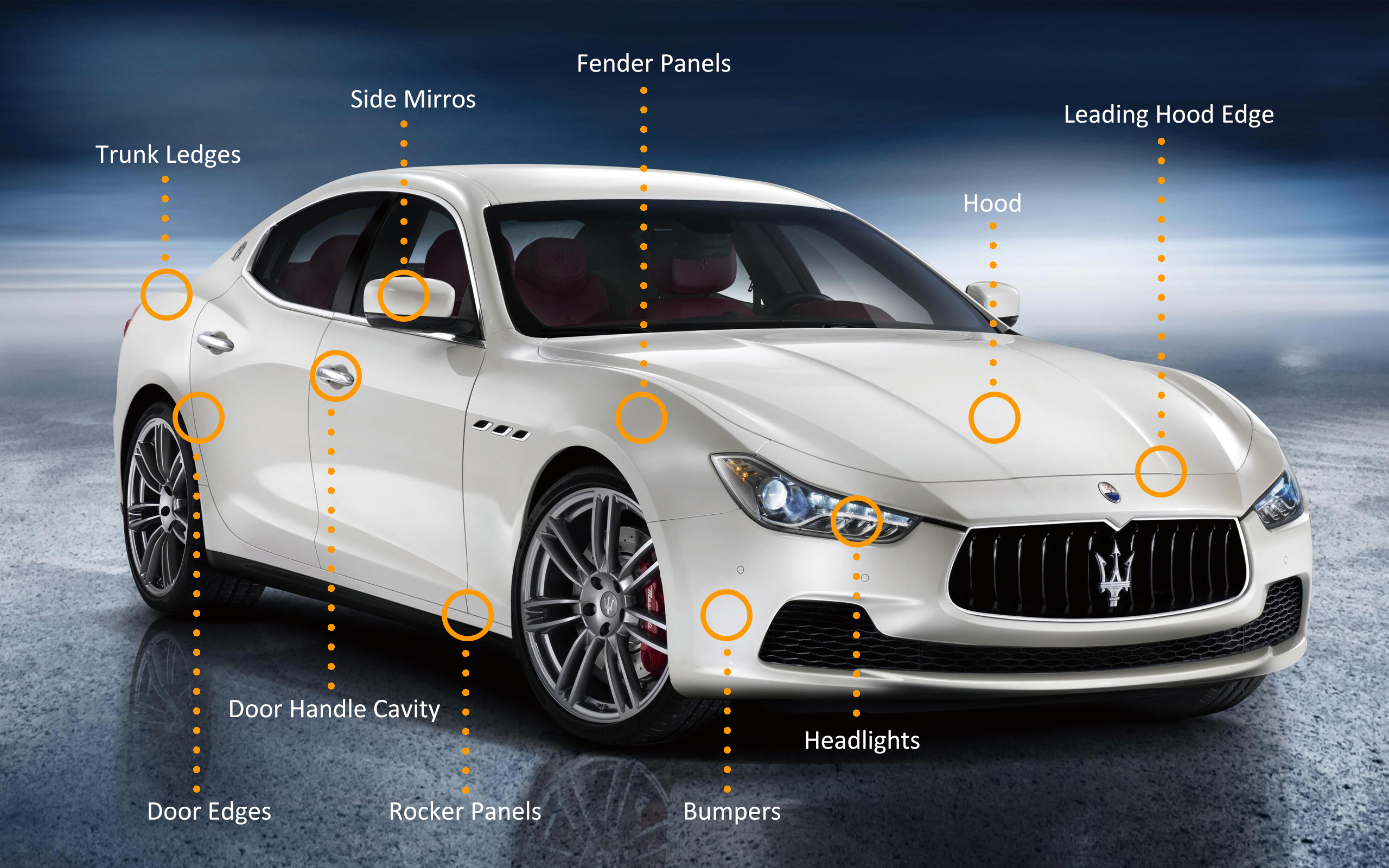 BENEFITS
1. Most Obviously, Protect Your Vehicle!
Clear Bra Paint Protection Film is the most effective way of protecting vehicles from environmental, physical and chemical damages.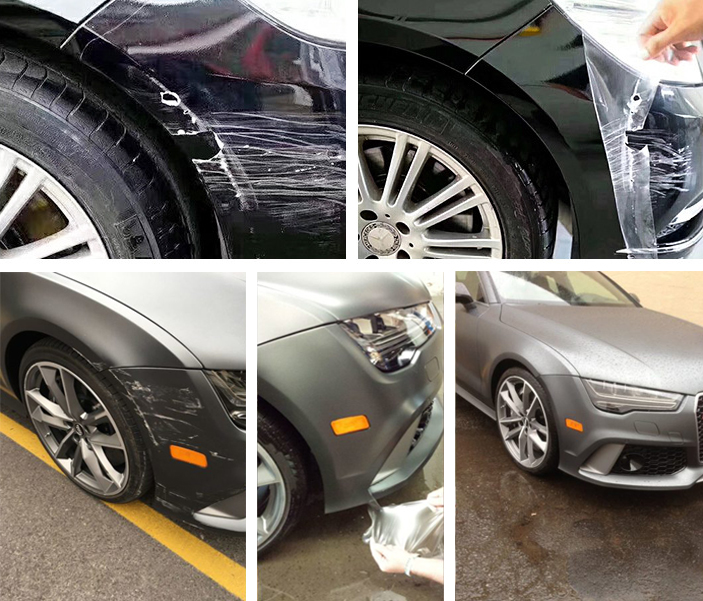 2. Keep Your Car Looking Brand New!
Clear bra protective paint film is used by anyone who wants to keep the surface of their car looking pristine.
3. Maintain & Increase The Value Of Your Vehicle!
You expect the vehicles to be in pristine shape when you walk into a dealership, the same goes for when selling or buying a second hand car.
It's much easier for you to sell your used car, what's more, you can get preferable resale price because the clear bra PPF maintains the beautiful sheen on your car.
4. Save Money Both In The Short Term & Long Term.
The invisible bra brings you minimal maintenance, fewer and easier car washes, which can save your valuable time and money.
All these benefits in the end all boil down to one thing, saving you thousands of dollars!
WHY CHOOSE US
1. Imported TPU Base Material.
Noyark best paint protection film with strong ductility and tensile strength, flexible with good toughness, it's easy to apply.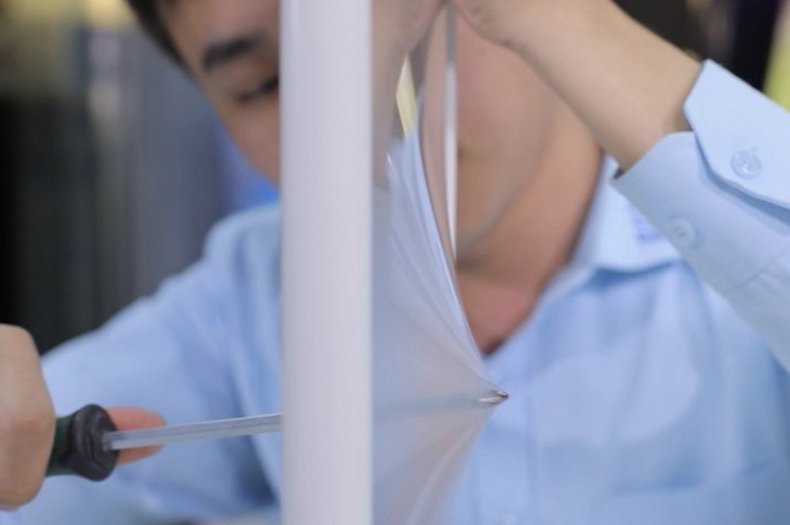 2. Imported Glue.
No adhesive residue left, you can tear the Noyark PPF off without damaging factory original paint.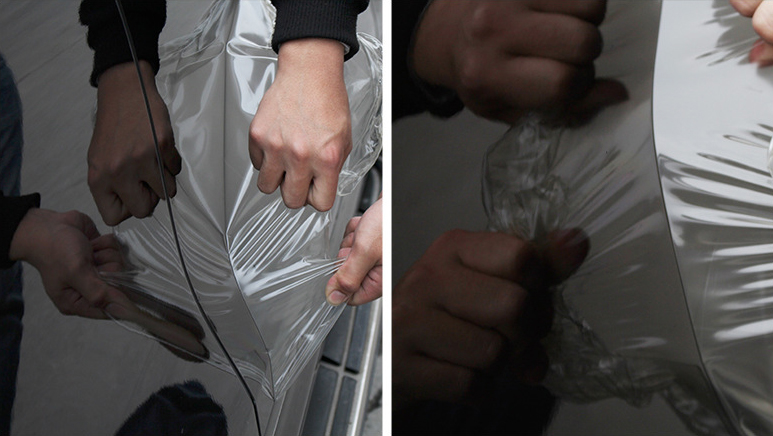 3. Extraordinary Yellowing Resistance.

Noyark ppf car paint protective film comes without yellowing or cracking.
4. Long Warranty Period.
Noyark offers 5 years standard warranty from the date of purchase, which cover defects like yellowing, staining, cracking, blistering, and delaminating. Prolonged warranty is also available.
5. Strict Weather Resistance Test.

Noyark ppf tpu paint protection film has been strictly tested under different weather conditions in many countries and areas.
FACTORY TOUR