DESCRIPTION
Switchable frosted glass with electric film is a special laminated glass, which usually made of one piece of non adhesive PDLC smart film, two pieces of interlayer (typically EVA or PVB) and two pieces of glass (see below standard configuration), this is generally used in the interior of building.
1. Standard Configuration.
If you need to use the smart glass in exterior locations when there is an exposure to sun, the double glazing or triplex is needed (see below upgrade configuration).
2. Upgrade Configuration.

Smart Glass, as its name suggests, is operated by a simple electrical switch, controlling the opacity of the glass from clear (transparent) to frosted (opaque). It can easily be integrated into automation systems too, giving you even more control.
Smart Glass also offers thermal, solar and sound insulation benefits, helping to keep rooms cool, comfortable and quiet. And it removes the need for fiddly, awkward privacy blinds or curtains.
The glass we use is ordinary tempered glass, please inform us in advance if you need Low-E glass or other type, moreover, we need to know your choice on the glass color, please check below picture for reference.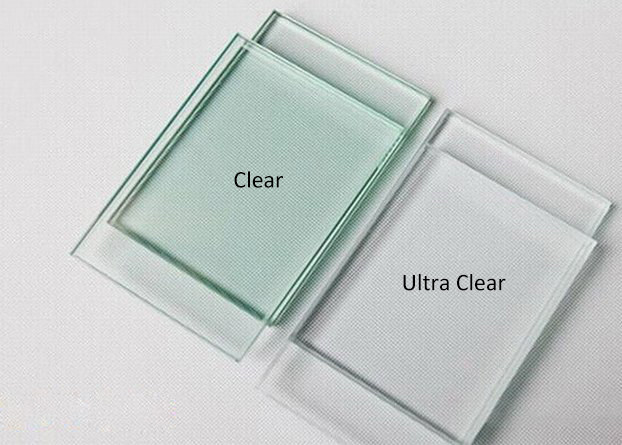 FEATURES
+ Autoclave lamination (PVB/EVA).
+ Customizable sizes and shapes.
+ Multiple Color Options: white, black, gray, blue, red, yellow, etc.
+ Multiple Control Mode: remote control, wall switch control, WIFI control, APP control, sound control, light control, etc.

BENEFITS
| | |
| --- | --- |
| Space Partition | It provides architects and interior designers with a wide range of stylish projects solutions. |
| Privacy Protection | Privacy at the flip of a switch. It is a effective solution to prevent disturbance or peeping. |
| UV Protection | It blocks up to 99% of the sun's UV rays protecting your skin and furnishings from fading. |
| Safety Protection | It reduces death or injury during an explosion by keeping shattered glass together. |
| Sound Insulation | It decreases the noise level reach 35 dB, helping to keep rooms cool, comfortable and quiet. |
SPECIFICATIONS
Physical

Width

ON/OFF

≤2m

Length

ON/OFF

Cut to size

Thickness

ON/OFF

Customized

Colors

ON/OFF

Standard: White; Optional: Black, Gray, Blue, etc

Shape

ON/OFF

Standard: Flat; Optional: Curved

Installation Method

OFF

Dry Apply

Lifespan

ON

>10 years

Optical

VLT

ON

>85%

OFF

>60%

Haze

ON

<5%

OFF

>96%

Viewing Angle

ON

>150°

UV Blocking

ON

>80%

OFF

>99%

IR Blocking

ON

>30%

OFF

>85%

Electrical

Mains Supply

ON

 110VAC/220VAC

Working Voltage

ON

 48VAC/60VAC/65VAC

Power Consumption

ON

<4W/m²

Response Time

ON—>OFF

<10ms

OFF—>ON

<10ms

Environmental

Working Temperature

ON

-35℃ to +75℃

Storage Temperature

OFF

-50℃ to +120℃
WHY CHOOSE US
1. Hi-Tech Manufacturing Equipment
Our core manufacturing equipment is imported directly from Germany.
2. Strong R&D Strength
We have 15 engineers in our R&D centre, all of them are doctors or professors from University of Science and Technology of China.
3. Strict Quality Control
3.1 Core Raw Material.
Our ITO film (no shrinkage, no color difference) and liquid crystal spacer (excellent uniformity) are imported directly from Japan; glue is imported directly from Europe; our liquid crystal temperature range is 70°C and protective film is resist to high temperature 80-90°C.
3.2 Finished Products Testing.
High & low temperature test at 75°C and -35°C for 500 hours; thermal shock test 10°C-90°C for 30 minutes; damp heat test for 500 hours; moisture removed by oven; smart films in sheet are powered by a 24-hour aging test; smart films in roll are tested with 100V high voltage to make sure zero breakdown.
4. OEM & ODM Acceptable
Customized sizes and shapes are available. Welcome to share your idea with us, let's work together to make life more creative.
FACTORY TOUR